Goldtone Razor Blade Store Display 40s Ad 20 Count 4 for 10 cents Complete RARE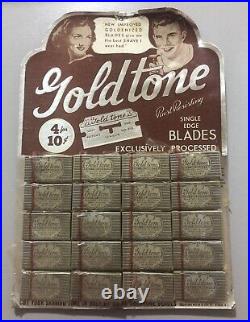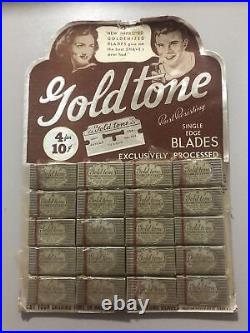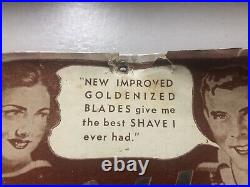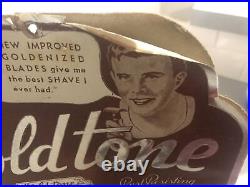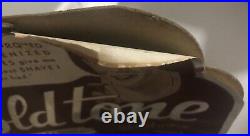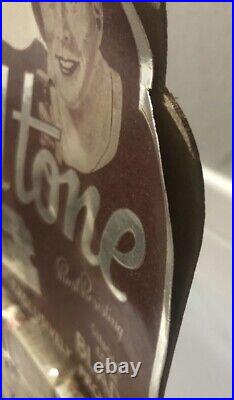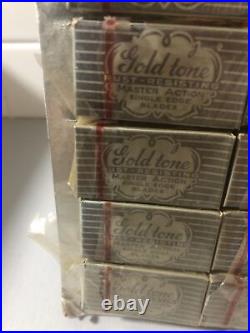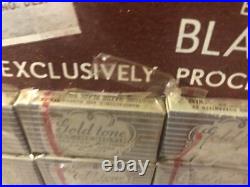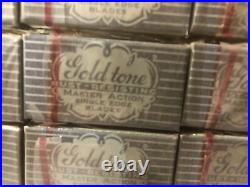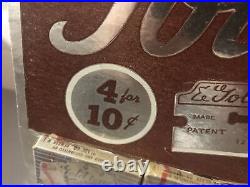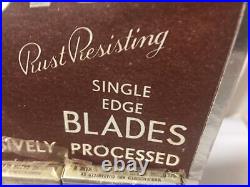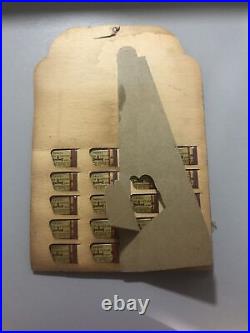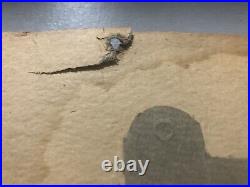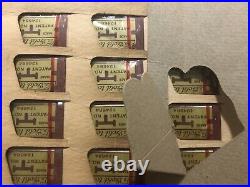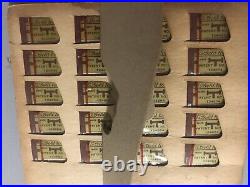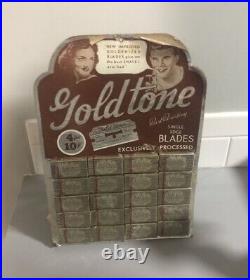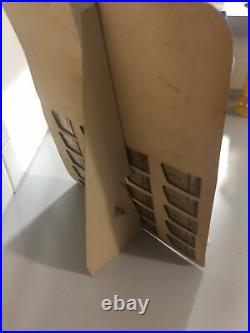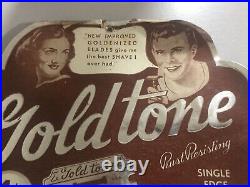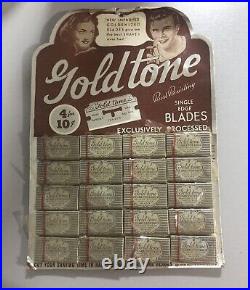 The cellophane that covers the razor boxes is loose in several places. I have never seen another 20 count with all of the blades. Overall, a nice display piece.
It does still have the cardboard piece that made it stand up on a countertop.