Mario Life Size Statue Store Display Authentic Nintendo vintage 90s RARE signage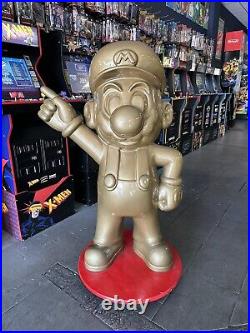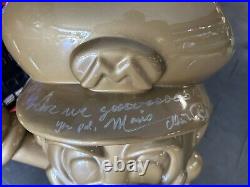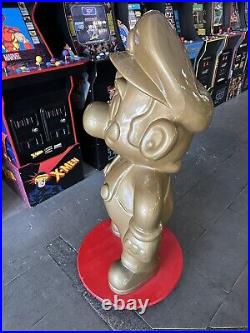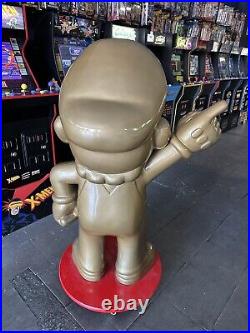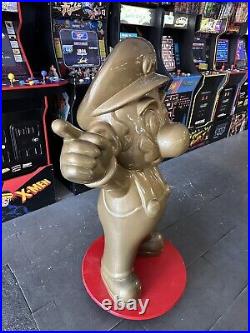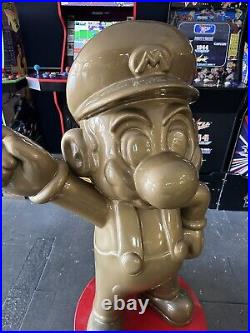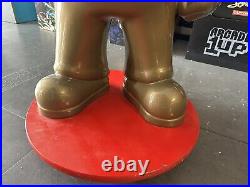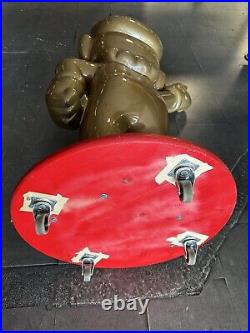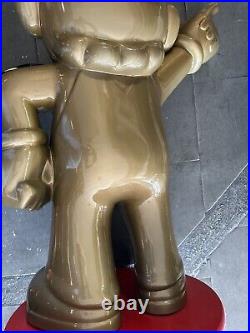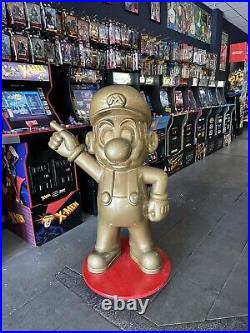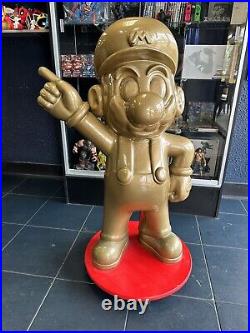 One of the most recognizable and iconic figures of the last century in life size form. This 1990's era Super Mario figure measures 48" x 34" x 21 and presents very nicely in the amazing condition that it is in. This Statue was originally Mario Colors but this was painted gold, a red base attached with 4 wheels, and is Authentically Signed by Charles Martinet the Original Voice of Mario.
Originally this was A store display for Nintendo products this presents beautifully, covered f ully in gold with an amazing glossy paint finish. It is in excellent condition, would look amazing in any video game collection, store, or man cave. This was very limited and only able to order by game retail stores through Nintendo's distributor catalog. These were found in stores like Toys R Us or other Game Stores, only a few hundred of these were ever made and most are gone forever.
Very few of these have ever popped up for sale an d even less in this great condition. We have tediously tested and played every single game to make sure it is working condition.
Please pay within 48 hours after listing has ended.