RARE 1982 VINTAGE Nike ORIGINAL Advertising ART RED SHOE Ant Store Display Sign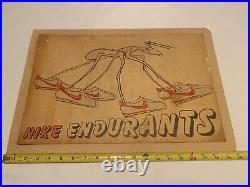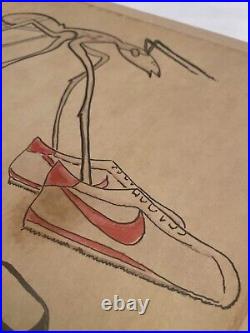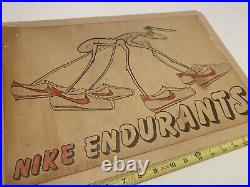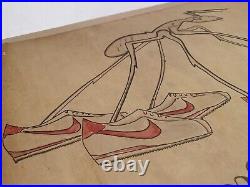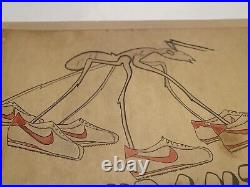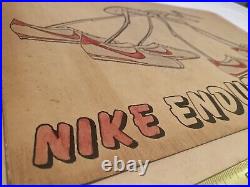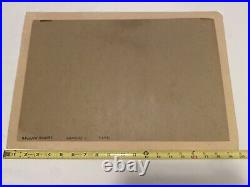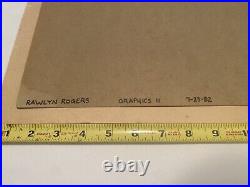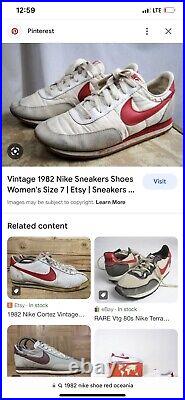 Extremely RARE 1 of 1 1982 12x18 VINTAGE Nike ORIGINAL Advertising ART RED SHOE Ant Store Display Sign. Signed by the original Graphic Artist Rawlyn Rodgers and dated 7-23-82. For being just over 40 years old the piece is in Great shape and shows expected vintage wear as shown in the photos. This piece did come out of a very well known local photographers estate and appeared to be in the "not picked up" pile of contents we discovered. To me it seams this is a what came first, the chicken or the egg, as I can't find anything this old with the word endurance related to Nike.
As far as I can see Nike started using the name in 2013 when the released the Endurance shoe. This could be a pretty significant piece of Nike history ultimately and would be the pinnacle of any Nike collectors collection. Open to offers, feel free to me an offer. This item will come with an original George Fulmer Stamped COA signed by both of the Estate Curators. George Fulmer was a professional photographer at home as well as an enlisted photographer in WWII.
George documented several thousands of war photos, most of which were tragically destroyed in his later years. This item for sale was one that was inside the home well preserved. Upon initially entering the estate, thousands of WWII photos/negatives were found outside of his home under his back porch in the Florida weather. Still to this day, we are unsure as to why they were found where they were. Please see my other auctions as I will be listing a lot from this estate over the next couple of months. This is one of the largest private vintage photographer estates in the state of Florida. George Fulmer resided in Clearwater for over 70 years in his home and store on Ft Harrison Ave. Serving not only as a Navy war photographer during the war, but as the county photographer, Phillies baseball team photographer (1950s), local aerial photographer, and serving the locals with many other photography services throughout his lifetime. This is just the very beginning of the estate as there will be many different categories to come.