Rare 1985 Secret Wars II #1 Store Display Promo Poster! First Physical Beyonder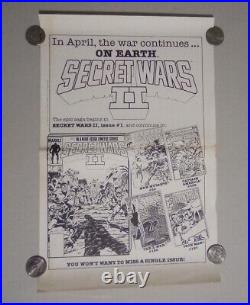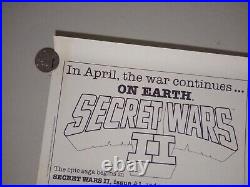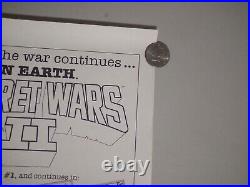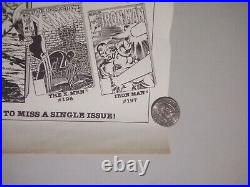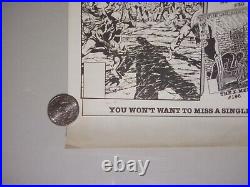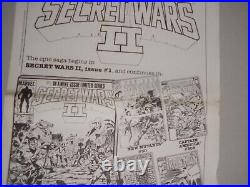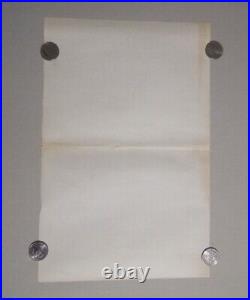 This rare 1985 Secret Wars II #1 is a store display promo poster and is a must-have addition to any collection. Featuring the iconic Avengers characters and measuring 17 inches in height and 11 inches in width, this unframed poster is a true gem for any fan of the Marvel Cinematic Universe.
Not only is this a promotional item, it also showcases the first physical appearance of the powerful Beyonder. Perfect for adding a touch of vintage charm to any room.
The poster has general wear from use including a crease down the middle and a tiny hole slightly larger than what would be made with a pin in the crease, as well as off white paper and some fraying on the edge.