Rare! Hills Brothers Antique Store Display Automaton advertising working cond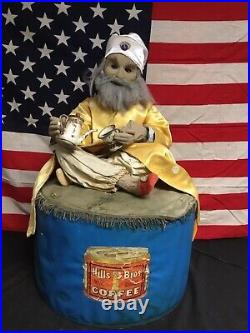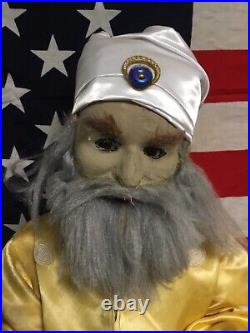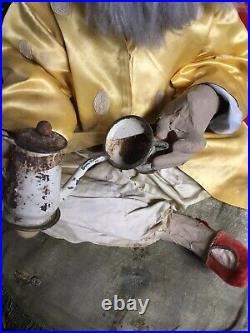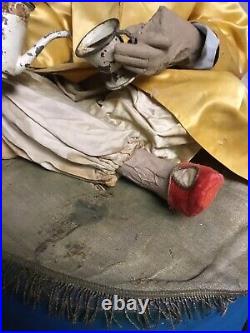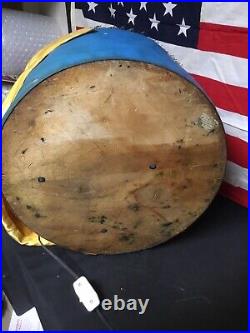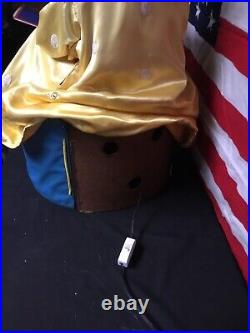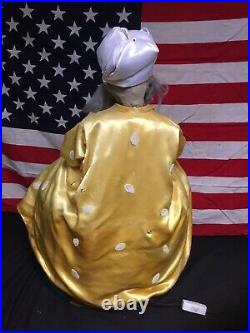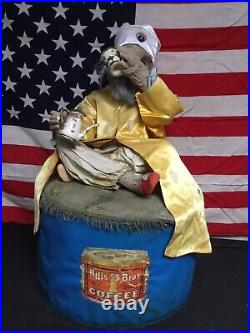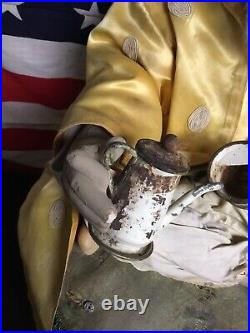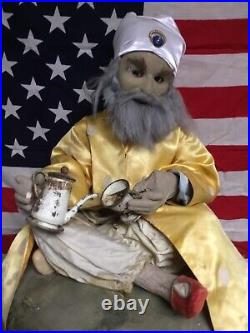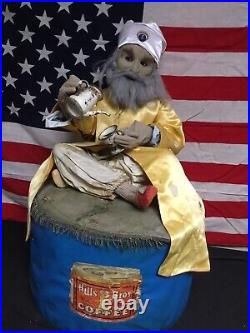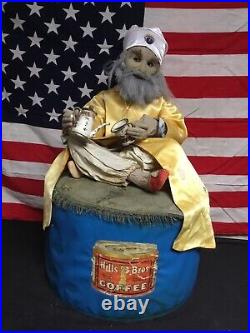 Hills Brothers Antique Store Display Automaton advertising working cond. Up for sale is a Antique ultra Rare 1900s Hills brothers advertising Automation Automaton in working condition.
This antique hills brothers automaton works great his head turns and his arms work he pores a cup of coffee in the cup then raises it up to his mouth to drink also his eyebrows go up and down also. He sits cross legged with white turban with blue jewel. This is the only one I've ever seen for sale. If you collect anything Hill's Brothers coffee this is definitely the HolyGrail piece! Condition is good but definitely not mint condition. All original and Authentic piece. Looks like the hands have been repaired little bit but definitely repaired long time ago one hand is in better condition than the other one.
The body is made of composition and paper machete he is missing one slipper but you can't even see it or you could put another one on his foot. He's wearing a gold silk robe with hand stitched white designs all over the robe. Turban is white with one blue like jewel on it original to this piece. He has like white yellowish silk pants on red and gold slipper.
He's sitting cross legged on fabric with tassels hanging down. It's like a blue vinyl fabric around the bottom base with the original Hills Bros. He has glass eyes that kinda move little bit but not much. This is a electric plug in Automaton not key wind.
He has like six teeth in his mouth. He's little dirty could use good cleaning. Like I said the condition is good but definitely not mint condition I don't know everything that has been repaired on this figure like I said the hands have been repaired little bit I don't know about his face? Please view pictures carefully because it's part of my description message me with any questions you have before purchasing this item if you want more pictures just message me.
I was told there might be only 10 of these still in existence and probably half of them work. But I'm no expert on this antique hills brothers store display Automaton I try my best to describe everything. Don't miss out on this great opportunity to own one of the rarest hills brothers advertising pieces ever made. Good Luck and stay safe and healthy. Looks like the cord has been replaced and repaired couple times for this piece is over 114 years old.
What you see is what you get. The measurements of this hills brothers automaton are 29 inches tall and 17 inches round.