Rare Vintage Animatronic Store Display Christmas Elf 2' Tall 1960's 1970's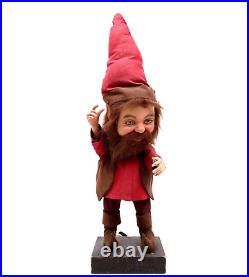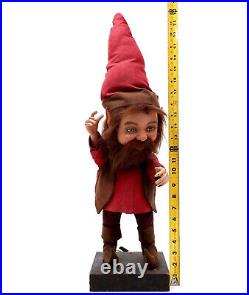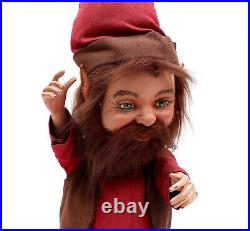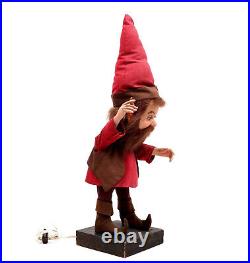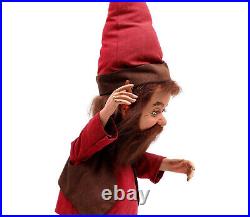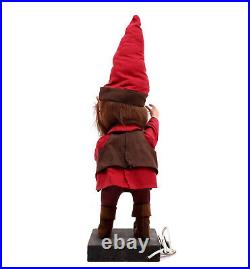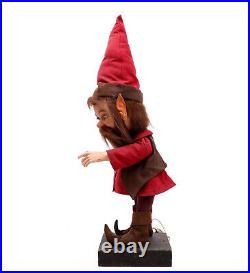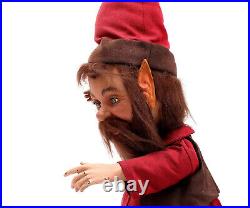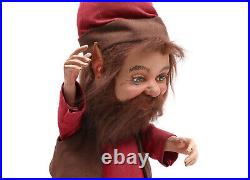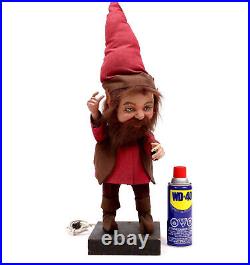 This amazing elf measures nearly 2' tall from the bottom of the base to the tip of his hat. His mechanism makes a whirring sound when plugged in, but he no longer moves (a piece must have detached inside his body).
The good thing is the motor is not burnt out, but he will need to be opened in order to repair the broken part. The body and limbs appear to be hard composition-like material. His face is hand painted and detailed. Everything appears to have been made mostly by hand, and likely not many were made. These were not consumer products, and were made for stores to put in their seasonal Christmas displays and windows. It's likely that ve. Ry few of these survived, and this could possibly be the only one. Very cool piece, perfect for the diehard Christmas collector. Please look carefully at the pics to see the condition of the item and/or packaging. In these instances, please get in touch so I can assist you.