Vintage 1950's Department Store Display Deer Doe & Fawn MCM 19 X 26 Lot 2 Rare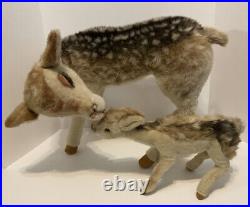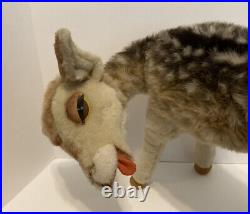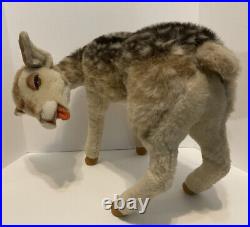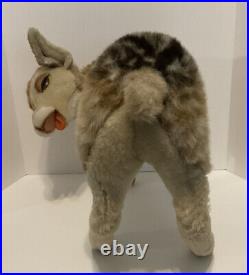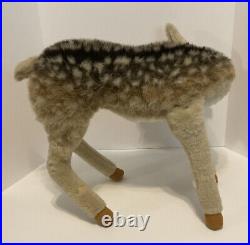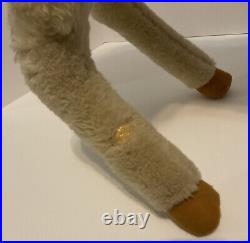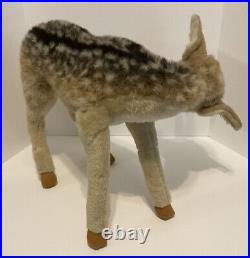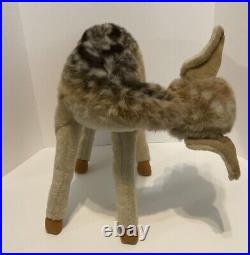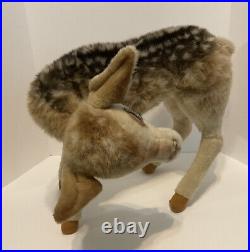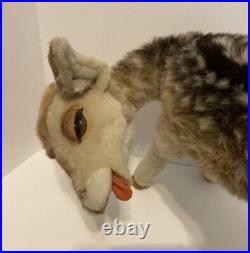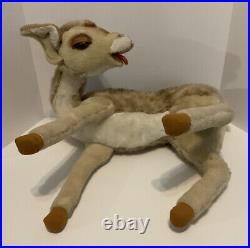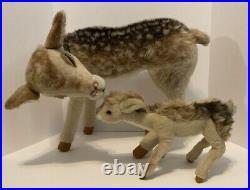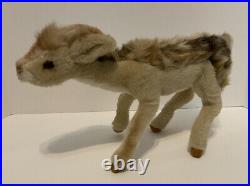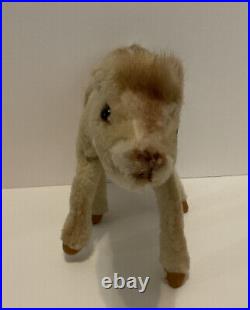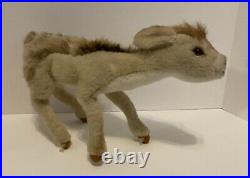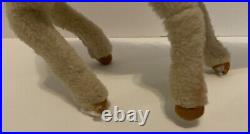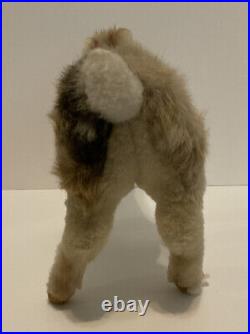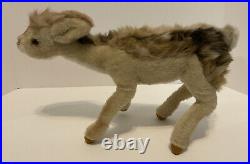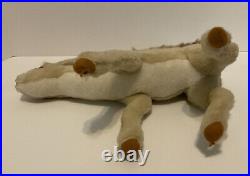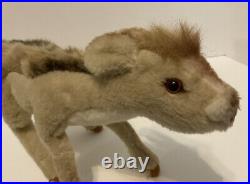 THESE DEER ARE ABSOLUTELY ADORABLE, AND EXTREMELY RARE. THE DOE MEASURES APPROXIMATELY 19 INCHES TALL, AND APPROXIMATELY 26 INCHES LONG. THE FAWN MEASURES APPROXIMATELY 10 INCHES TALL, AND 15 INCHES LONG.
THESE ARE VINTAGE STORE DISPLAYS FROM THE 50'S, SO THEY DO HAVE SLIGHT WEAR. ONE OF THE DOES LEGS HAS A COUPLE OF WORN SPOTS, AND 2 OF THE FAWNS HOOVES HAVE HOLES. I HAVE PICTURED THESE FOR YOU. THESE ADORABLE VINTAGE STORE DISPLAYS ARE IN OVERALL GREAT CONDITION, AND ARE SO ADORABLE. I LOVE THE EYELASHES ON THE DOE. THESE VERY RARELY COME UP FOR SALE, SO DON'T MISS OUT. PLEASE LOOK VERY VERY CLOSELY AT THE PICTURES, AS THEY ARE A LARGE PART OF THE DESCRIPTION.
LET ME KNOW IF YOU HAVE ANY QUESTIONS, OR NEED MORE PICTURES.