Vintage NIKE 90s Advertising Display Sign Swoosh Logo RARE 3-D Metal 9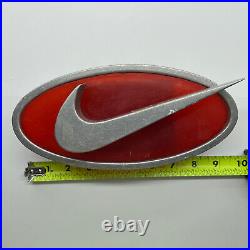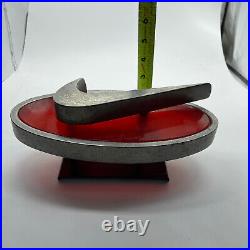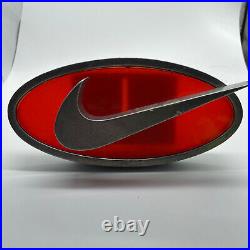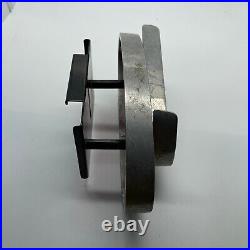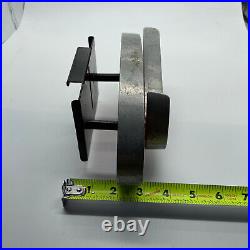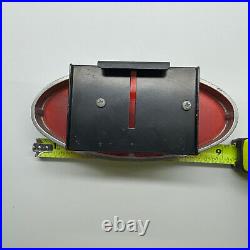 Vintage metal 3-D metal Nike swoosh display with red acrylic background. Measures about 9" wide and 4 1/4" tall. It has a depth of about 4 1/4 including the attaching hardware (see photos). I have done research and can't find this fixture/display online so believe it is rare. This would work perfectly to accent a Nike collection and the rarity of the item would make it fairly unique.
Photos are of the actual item. Message if you have any questions or would like other photos.